Unique word from the Holy Spirit 5-7-2011
Look up for Soon you will ever be with the Lord
HALLELUJAH! PRAISE JESUS!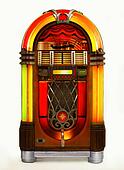 I rock the nations: molten lava, tidal waves,
land mass shifts, cracking sinking, much loss of life.
WARN of SALVATION NECESSARY to the masses.
What I'm about to do is greater than any could ever imagine.... so be it.
Behold I come quickly ....
SING A NEW SONG UNTO THE LORD FOR HE COMES, QUICKLY!
What s different about this word from the Holy Spirit is got a picture that means something...
I got a picture of a jukebox ... it kinda formulated itself on the paper as I was writing and would pause - draw a line or two
when finished receiving word from the Holy Spirit today.... my drawn lines looked like a picture of a jukebox to me.
To support what the Lord has been saying these past weeks...
I got a rhema word in scripture.. after the Holy Spirit was finished speaking:


Isaiah 52:
7
How beautiful upon the mountains are the feet of him that bringeth good tidings, that publisheth peace; that bringeth good tidings of good, that publisheth salvation; that saith unto Zion, Thy God reigneth!
8

Thy watchmen shall lift up the voice; with the voice together shall they sing:for they shall see eye to eye, when the

Lord

shall bring again Zion.
9

Break forth into joy, sing together, ye waste places of Jerusalem: for the

Lord

hath comforted his people, he hath redeemed Jerusalem.
10

The

Lord

hath made bare his holy arm in the eyes of all the nations; and all the ends of the earth shall see the salvation of our God.
11

Depart ye, depart ye, go ye out from thence, touch no unclean thing; go ye out of the midst of her; be ye clean, that bear the vessels of the

Lord

.
12

For ye shall not go out with haste, nor go by flight: for the

Lord

will go before you; and the God of Israel will be your reward.
13

Behold, my servant shall deal prudently,
he shall be exalted and extolled, and be very high.
14

As many were astonied at thee; his visage was so marred more than any man,and his form more than the sons of men:
15

So shall he sprinkle many nations; the kings shall shut their mouths at him: for that which had not been told them shall they see; and that which they had not heard shall they consider.
Isaiah 52:

7

IS GOOD NEWS YOUR REDEMPTION DRAWETH NIGH!!!!!!!
- I think Jesus is giving a hint about where the destruction is going to hit next or center of it will be....
The jukebox is not for nothing but to means something, the words Rock and Sing a new Song ...STAND OUT
IN A DIFFERENT LIGHT to add meaning pictured in a jukebox setting...
To add to this after the word I went to the store and bought a box of Reese's Puffs cereal. When I got it home I looked at the back of the box.... and it got DJ Mixmaster you can create your own song puff rap or what ever just spin the record dude... got it anyway .... the irony of my morning... with the jukebox and musical cereal package and above all the Holy Spirit revealing the Lord Jesus* Christ saying : I rock the nations: SING A NEW SONG...




The Lord speaks to us in many different diverse ways.... I know Him and He is indeed speaking its not a coincidence...
He is hinting of devastation coming in a musical state or music city... in the USA and that appears to be Nashville Tennessee.



In short two things appear to be in the words of the Lord today.... * GREAT DEVASTATION and *RAPTURE SOON.
Are they connected to the exact same day?
I cant answer that I have no idea and would be foolish to proclaim such a thing.. but I do know the day of Rapture will be a day of chaos on earth a day of catastrophic events with great thunderings and lightnings.
God is a jealous God, He demands all the glory and all the
Praise for the great and terrible things He has done is doing and will do.
This hour upon earth is HIS GREAT SHAKING.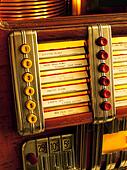 The Lord sends out warning to the unsaved..... to let these days serve as a call unto whosoever will come to come now for the hour of deliverance from the travail that is
to come upon the whole earth is closing in.
These are the warnings to whosoever come now into soul salvation.
Understand this.... the day of RAPTURE is too late to get saved.
America your time is running out.... ask yourself where are you going to spend eternity?
If you don't know... then confess of your sins and invite Jesus into your heart today. We are living in unstable times... you might be in hell tomorrow. Do the right thing Jesus does not want one to go there .... its men that want no part of Jesus that end up there.
Enough said... I pray you do the right thing
Jesus* Bless your hearts in Him.
All the Praise and the glory and Honor go to Jesus Christ our Lord and Savior... Thank you; heavenly Father, Jesus my savior, the precious Holy Spirit. Blessed be the God of Abraham Issac and Jacob, the God of Israel the one True Living God, the God who gave His only begotten Son that whosoever
believeth in him should not perish, but have everlasting life.
John 3:
16